NEWS
2022.07.08
5th Single「BRIGHT SIDE」配信リリース決定!
ODDLOREの5th Single「BRIGHT SIDE」が7/22(金)0時に配信リリースされることが決定。
「BRIGHT SIDE」はODDLOREのメンバー〝RYUICHIRO〟にフォーカスした楽曲です。
併せて公開となった配信ジャケット写真に描かれた〝羽の朽ちた孔雀〟は、RYUICHIROを象徴するモチーフであることも明らに。
〝羽の朽ちた孔雀〟をモチーフとするRYUICHIROの姿が楽曲でどのように描かれるのか──。
配信リリースを楽しみにお待ちください。

■「BRIGHT SIDE」各種音楽配信サービス Pre-add/Pre-save受付中
https://oddlore.lnk.to/brsdMM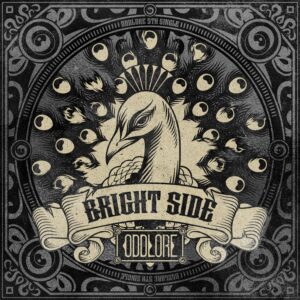 ODDLORE's 5th single, "BRIGHT SIDE", will be released digitally on 7/22 at midnight JST.
"BRIGHT SIDE" focuses on ODDLORE MEMBER, RYUICHIRO.
Additionally, the single's cover features RYUICHIRO's motif-a peacock with tattered feathers. Just what side of RYUICHIRO will be depicted in the song represented by that symbol?
You'll just have to wait until the 22nd to find out!
Connect with ODDLORE
—————————————–
■「ODDLORE」Official Site
https://oddlore.jp
■「ODDLORE」Official Twitter
@ODDLOREofficial
https://twitter.com/ODDLOREofficial
■「ODDLORE」Official Instagram
@oddlore_official
https://www.instagram.com/oddlore_official/
■「ODDLORE」 Official TikTok
@oddlore
https://www.tiktok.com/@oddlore?is_from_webapp=1&sender_device=pc
—————————————–