NEWS
2022.11.11
8th Single「ORTUS」配信リリース決定!
ODDLOREの8h Single「ORTUS」が11/25(金)0時に配信リリースされることが決定。
「ORTUS」はODDLOREのメンバー〝YUI〟にフォーカスした楽曲です。
併せて公開となった配信ジャケット写真に描かれた〝羽の擦り切れた蝶〟は、YUIを象徴するモチーフであることも明らに。
〝羽の擦り切れた蝶〟をモチーフとするYUIの姿が楽曲でどのように描かれるのか──。
配信リリースを楽しみにお待ちください。
■「ORTUS」各種音楽配信サービス Pre-add/Pre-save受付中
https://oddlore.lnk.to/ortus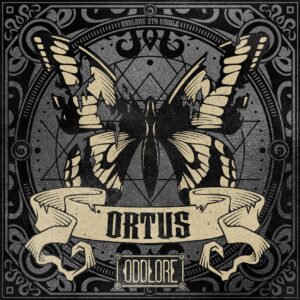 ODDLORE's 8th single, "ORTUS" will be available on various streaming sites starting midnight, November 25th (JST).
The song "ORTUS" focuses on the ODDLORE member, YUI.
Along with the song, the cover art features the motif of a broken-winged butterfly.
See how the motif symbolizes YUI and how it's represented within his upcoming song.
Connect with ODDLORE
—————————————–
■「ODDLORE」Official Twitter
@ODDLOREofficial
■「ODDLORE」Official Instagram
@oddlore_official
https://www.instagram.com/oddlore_official/
■「ODDLORE」 Official TikTok
@oddlore
https://www.tiktok.com/@oddlore
—————————————–